CHARLOTTE, N.C. (QC Life) - March Madness is upon us, and that means we'll want plenty of food to eat while enjoying the games or ripping up our busted brackets!
Fortunately, Chef Yvette Kerns is showing us how to make three showstopping snacks!
Tomato Basil Souper Shooters
Ingredients:
2 tablespoons olive oil
1 onion
1 tablespoon fresh minced garlic
Pinch of salt
3 28-ounce cans of crushed tomatoes with basil
4 cups vegetable or chicken broth
2 15-ounce cans of full-fat coconut milk
1 cup fresh basil
1/2 – 1 teaspoon salt
Honey to taste
Parmesan cheese for topping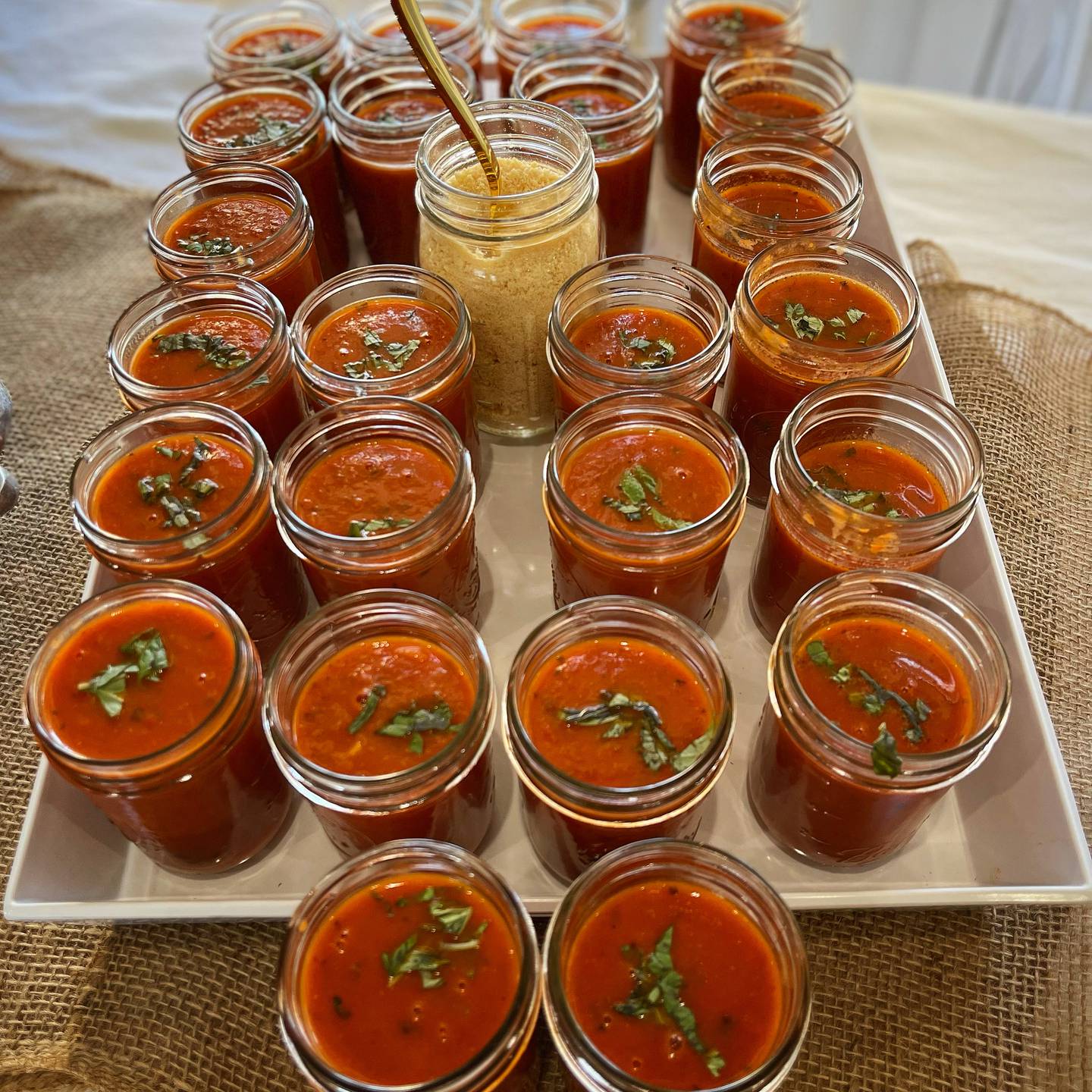 Directions:
Heat a large stockpot or Dutch oven to medium high heat
Add olive oil, onion, garlic and a pinch of salt. Sauté, stirring occasionally, until onions are translucent
Add remaining ingredients and bring to a boil. Cover and simmer for about 35 to 40 minutes (for thicker soup simmer longer). Add honey, a few tablespoons at a time, tasting in between adding additional honey until you reach your desired sweetness (three to four tablespoons usually is the perfect amount)
Blend the soup with an immersion blender until desired smoothness. Top with more fresh basil, balsamic glaze drizzle and a sprinkle of parmesan cheese
Slam Dunk Honey Goat Cheese Balls
Ingredients:
1 large plain goat cheese log
Zest of 1 lemon
Juice of 1/2 lemon
2 tablespoons honey
Directions:
Soften goat cheese by sitting out at room temperature for approximately 30 minutes
Place softened goat cheese into a medium mixing bowl.
Zest one lemon into the bowl containing the goat cheese
Add juice of 1/2 of the lemon
Add 2 tablespoons of honey
Mix all ingredients together with your hands (use gloves)
Once blended roll goat cheese into small bite-size balls.
For the Crostini
Ingredients:
French baguette, sliced 1/2 inch thick
3/4 cup extra-virgin olive oil
Directions:
Preheat oven to 350 degrees
Arrange baguette slices on a large sheet pan
Brush both sides of the baguette with oil, and season very lightly with salt.
Bake until golden brown, about 15 to 20 minutes
Let completely cool
Once baguettes have cooled, top each piece with a goat cheese ball. Drizzle each with a little honey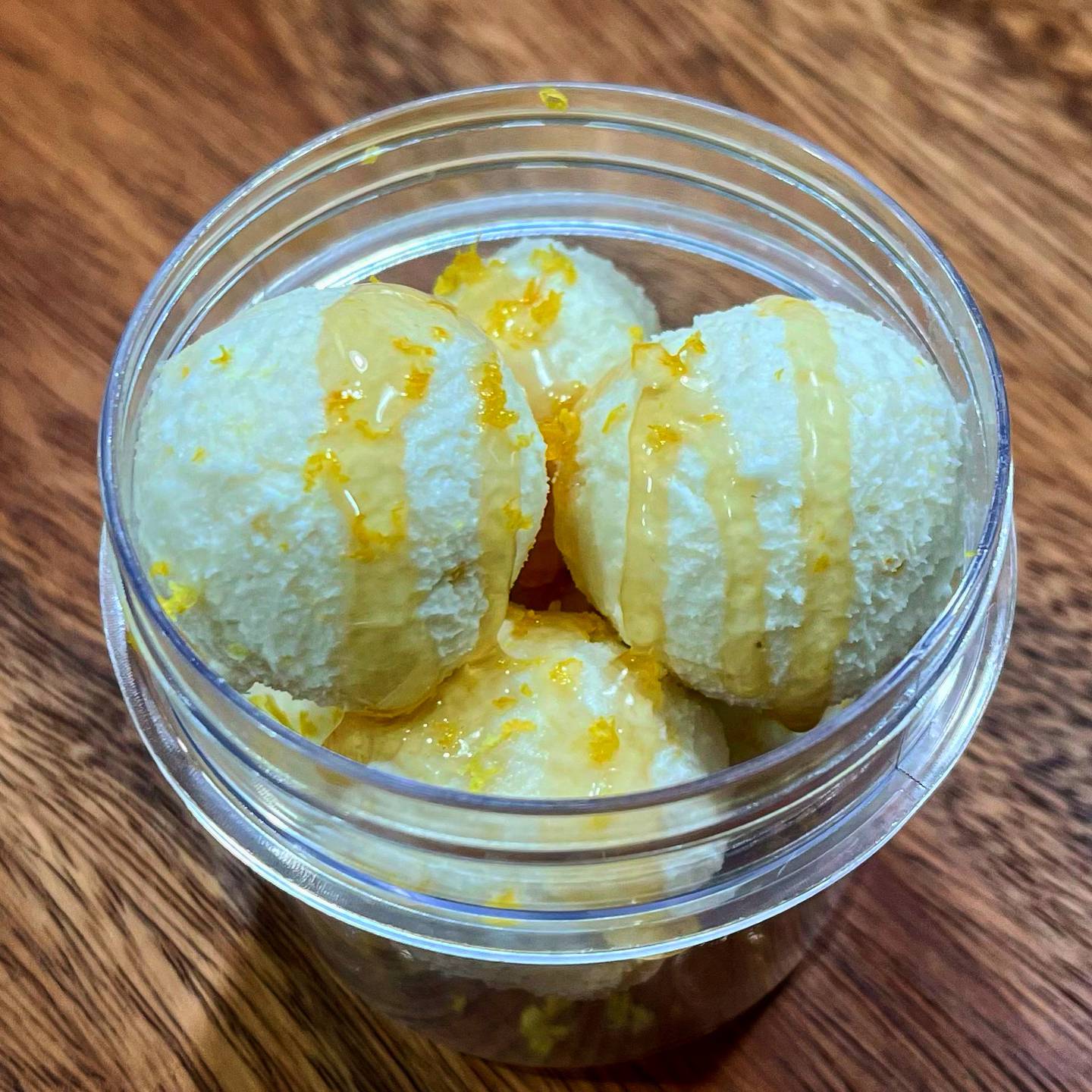 Three-Point Bacon, Brie, Fig, Arugla and Apple Sandwich
Ingredients:
Thick cut sourdough or other thick cut artisan bread
14 ounces Brie. Remove the rinds and slice
8 ounces fig preserves
8 slices of thick cooked bacon
4 tablespoons salted butter
Sliced apple
Directions:
Evenly spread fig preserves onto the four slices of the thick-cut Artisan bread
Arrange the brie onto two slices of bread.
Add arugula and sliced apple to the slices of artisan bread containing the brie cheese
Add four slices of bacon on top of the pieces of bread with the arugula
Place the slices of bread containing only the fig preserves on top of the slices with the Brie, bacon, arugula and apple
Heat a cast-iron skillet or an electric panini press to medium heat and melt butter. Add sandwiches and cook until golden brown, about three to four minutes. If using the cast iron skillet flip sandwich after three to four minutes.
Remove and slice in a triangular shape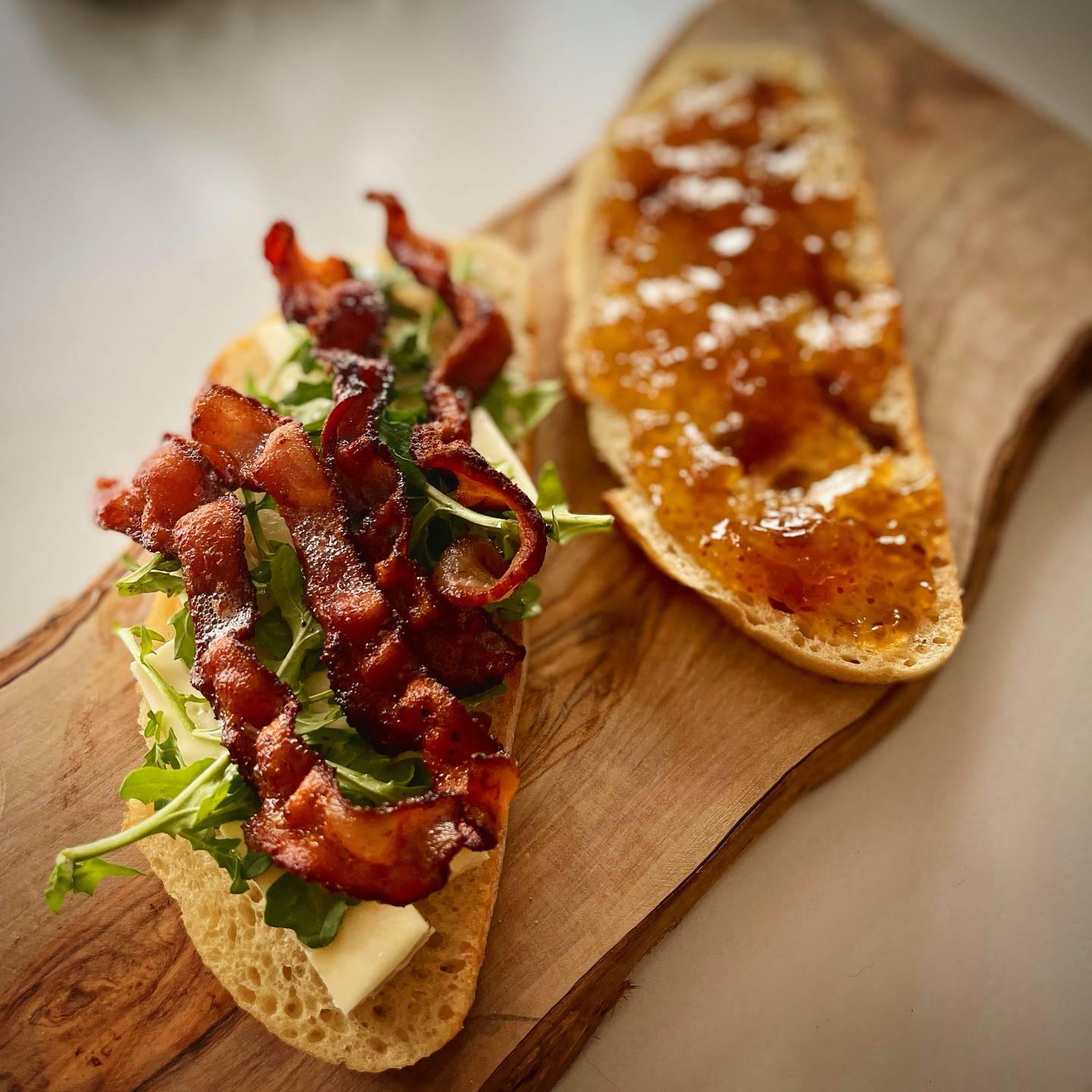 Related: Learning how to make ricotta cheese with Ever Andalo
Copyright 2022 WBTV. All rights reserved.